Spring Market Update: Is it a Good Idea to Sell in Spring
Posted by Tyler Zimmerman on Thursday, April 28, 2022 at 10:43 AM
By Tyler Zimmerman / April 28, 2022
Comment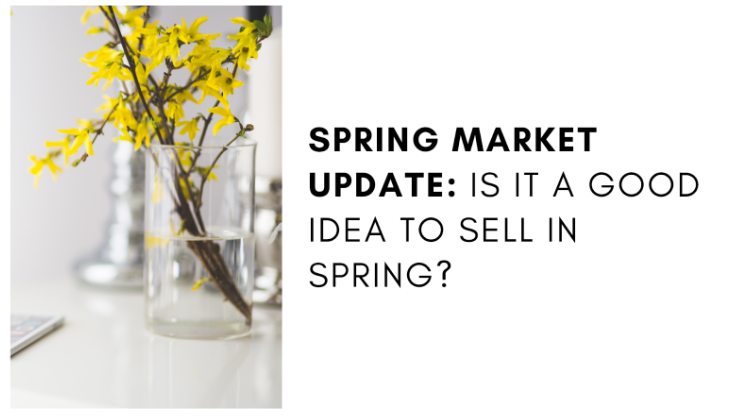 Spring Market Update: Is the Spring a Good Time to Sell?
The early spring through the summer are generally the busiest times of the year for home sales, and can be a particularly advantageous time of year for sellers. This season is typically a season of transition for a lot of people looking to make a move. That means you can usually expect more offers, fewer contingencies, and less scrutiny from buyers. You maintain more power over your terms.
Spring buyers are serious buyers! Throughout the year you can get lots of people who are just thinking about buying at some point, but by Spring/Summer the buyers who are out looking are ready to get under contract and often have a deadline. Many spring buyers are anxious to get settled and move during the summer season, and if they have school age children there is even greater motivation to get them settled before the school year begins.
This is also a busy season for employers who pay to relocate employees. If you live near a large hospital, university, technology center, or industrial area, your home may be attractive to relocation services.
The Spring is a very exciting time to showcase a home, compared to the heat of the summer or the cold of the winter. Use the natural greenery and a spring atmosphere to enhance your home's showing potential. As the temperatures are still mild and we have crisp mornings and some rainfall, it becomes easier to maintain your yard and add to your curb appeal. You can use spring colors and plants in your home décor to create a fresh atmosphere.
If you're thinking about selling but can't decide between listing now and waiting for later, now is the time. Give us a call, and we'll make sure you get top dollar for you home!⁣